Sale!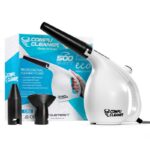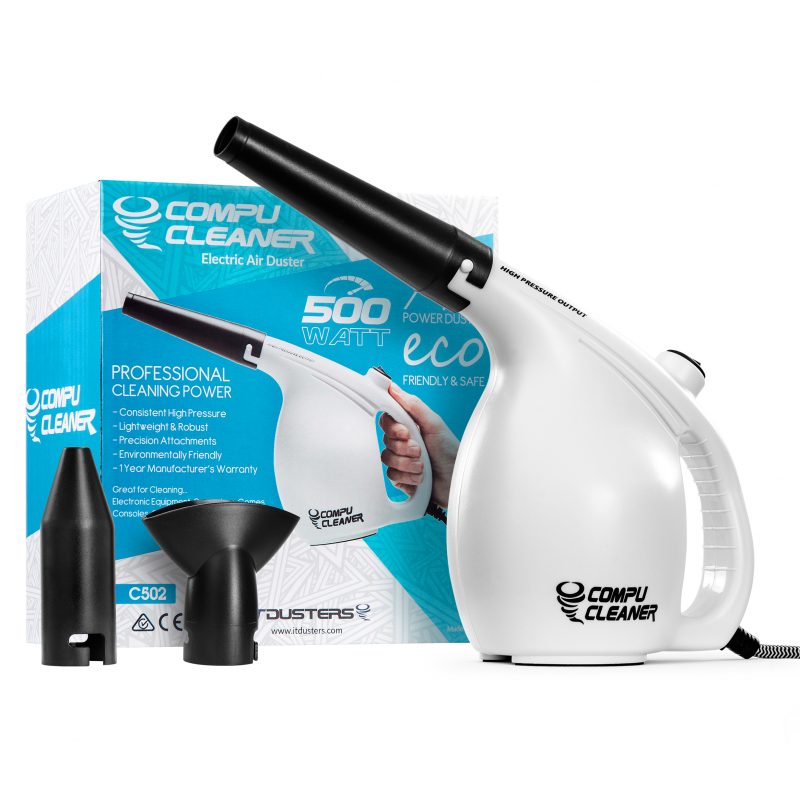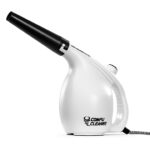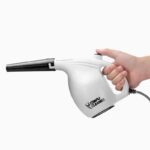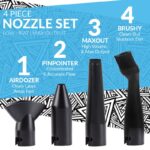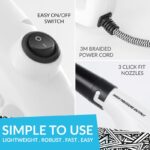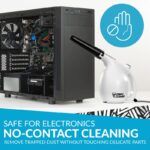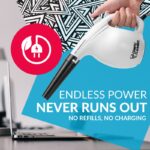 CompuCleaner Original 2 Electric Air Duster
The CompuCleaner runs directly from mains power to produce a powerful and consistent stream of fresh air perfect for cleaning sensitive electronic equipment and fragile items.
Description
The CompuCleaner Original 2 is the latest edition to the bestselling CompuCleaner electric air duster range. This freshly updated model features a new innovative internal layout and motor assembly to further maximise output and reduce weight. These design changes have tuned the already powerful CompuCleaner Original into an even more effective cleaning machine.
The flagship 500 Watt internal power unit has been further optimised to deliver enhanced power at lower working temperatures. This combined with innovative changes to the internal air channels, creates a powerful stream of fresh and filtered air which can remove even the most stubborn dust.
Supplied with a selection of 3 newly developed nozzle attachments and a never ending supply of fresh air, the CompuCleaner Original 2 facilitates far more effective cleaning than ever before. With a simple flick of a switch, you are able to accurately direct a powerful stream of fresh air to remove dust from hard to reach and delicate locations.
Cleaning sensitive electronics can be a challenge and it is always best to minimise contact where possible. Because the CompuCleaner Original 2 only uses air, it allows you to clean electronics thoroughly without needing to touch the application. The CompuCleaner is also great for everyday cleaning tasks in hard to reach areas like… behind radiators, light fittings and under cabinets.